The Universe Was Not At Home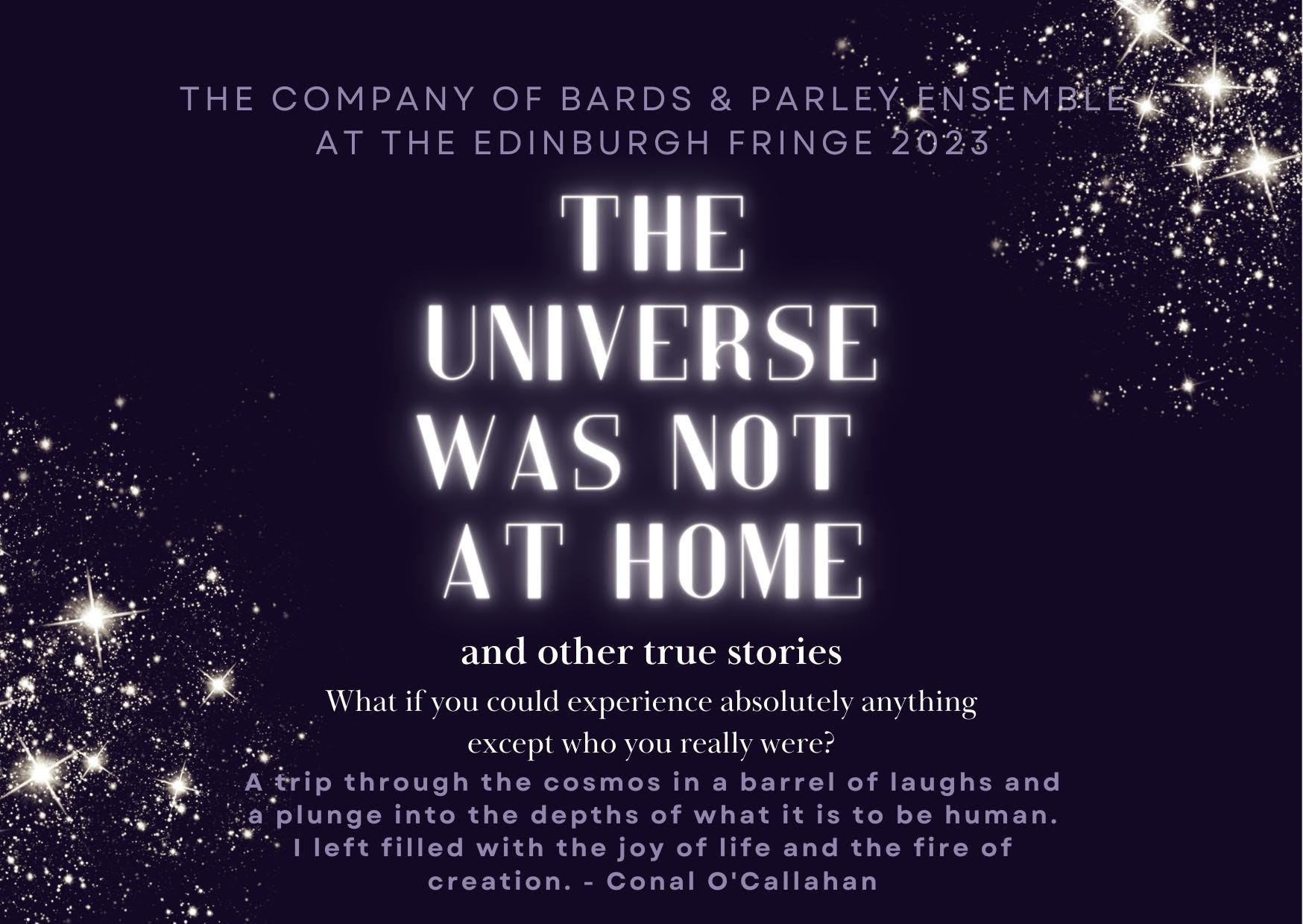 The Company of Bards and Parley Ensemble at the Edinburgh Fringe 2023 present The Universe Was Not At Home (and other true stories)
What if you could experience absolutely anything except who you really are?
A trip through the cosmos in a barrel of laughs and a plunge into the depths of what it means to be human.
"I left filled with the joy of life and the fire of creation." — Conal O'Callahan
For venue details in Edinburgh, dates + times and other details, such as tickets, watch this space.
Or to never miss out on any updates, sign up for email notifications.