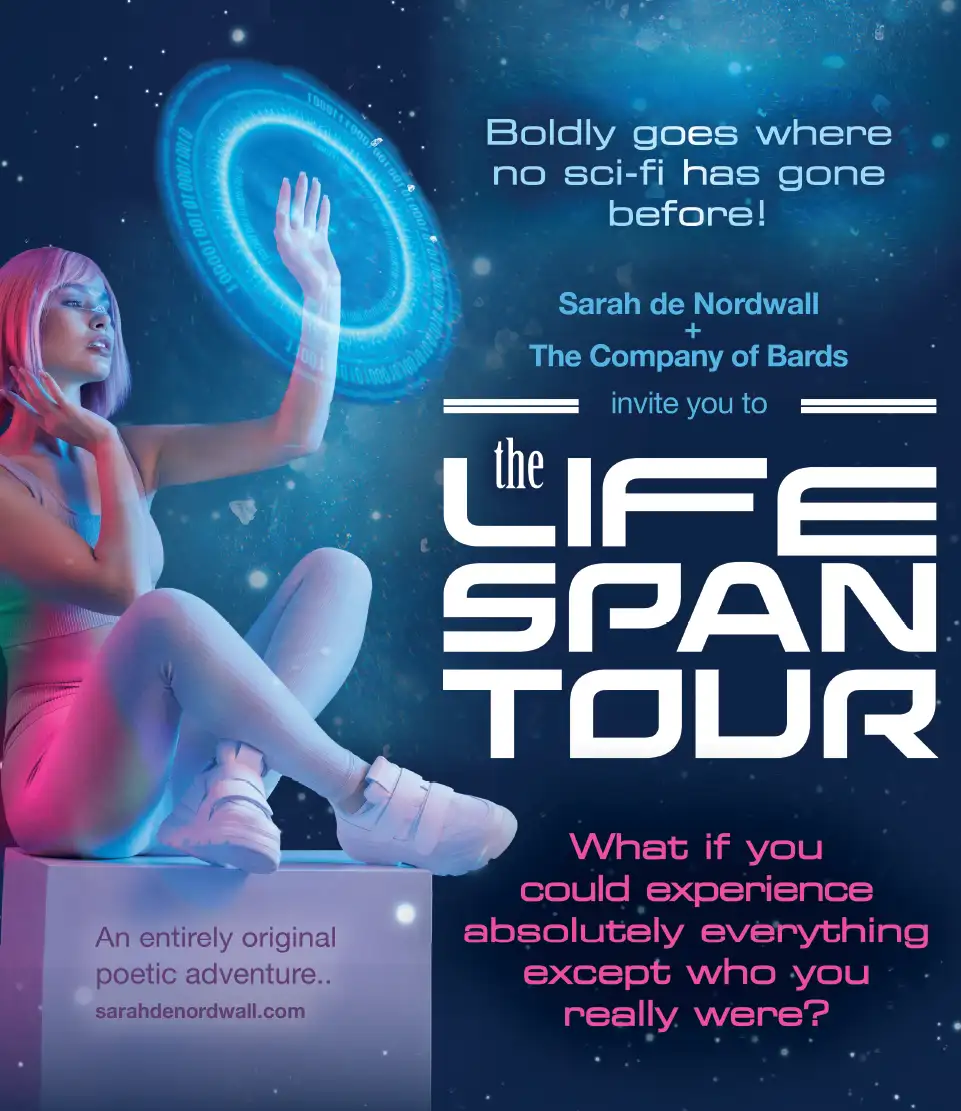 What if you could experience absolutely everything except who you really were?
'Welcome to the only travel shop, offering you an all-inclusive to every time and space in the known universe. We're a pleasure to do business with.'
Meet Robotica, discover why the universe was not at home, and swim in a Falling Star Cave.
But have the Game Masters made a terrible oversight? This tour has not been filtered and customers are at risk of experiencing dangerously high levels of consciousness.
Signature humour and poetic wit from Sarah de Nordwall and the Company of Bards.
The Lifespan Tour
Live theatre

Greenside @Nicholson Square — Lime Studio
25 Nicolson Square, Edingburgh, EH8 9BX, UK
Aug 14-19, 21-26
18:30
Performance duration: 50 minutes